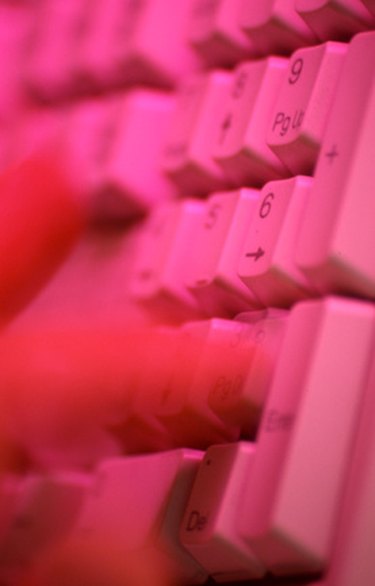 Your Internet browser records various information every time you visit a website. Things like the name of the site, as well as the date and time you visited it, are all kept in your Internet history. This is useful if you want to revisit a website and don't remember its name, but have an idea about the date and time you last visited it. However, if you are on a shared computer, you may not want others to see what you're looking at online. If you're using a popular browser, such as Internet Explorer or Firefox, there are ways to prevent others from viewing your browsing history.
Step 1
Set your browser to automatically delete your browsing history each time you exit an Internet session. Internet Explorer users can do this by clicking on "Tools," located at the top of the browser, and then selecting "Internet Options." Check "Delete browsing history on exit." Those using Firefox can accomplish this by clicking on "Tools" and then on "Options." Click on the "Privacy" tab, and then click inside the box labeled "Always clear my private data when I close Firefox."
Step 2
Use the private browsing feature on your browser. This prevents any history from being stored on your computer. You won't have to worry about anyone seeing your temporary Internet files, cookies or history. Both Internet Explorer and Firefox users can access this feature by pressing CTRL+Shift+P. You must do this every time you open up your browser.
Step 3
Manually clear the browser history. Internet Explorer users can do this by clicking on "Options," choosing "Clear History" under the "Navigation" tab and then clicking on "OK." Firefox users can clear their history by clicking on "Tools," then "Options," then "Privacy" and finally "Clear Now" under the "Private Data" section. Select "OK" to confirm that you want to clear your history.