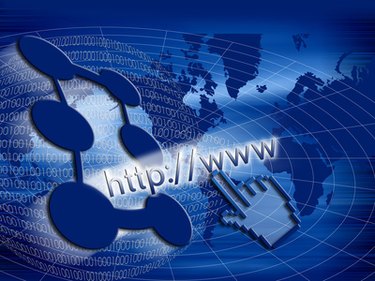 Kiosk mode in Mozilla Firefox sets the web browser so that users can only browse the internet on the computer. When Firefox is set in kiosk mode, users cannot change any settings and they cannot access any other programs on the computer. This mode is controlled by an add-on called "R-Kiosk" that can be disabled or uninstalled.
Step 1
Exit out of all Firefox windows. Hold down "Ctrl" + "Alt" + "Delete" on your keyboard to bring up the Windows Task Manager. Enter the administrator password for the computer if prompted.
Step 2
Click on the "Processes" tab and then locate the "firefox.exe" file. Click on it and click the "End Task" option in the task manager. This ensures that any Firefox windows or processes running in the background are shut down.
Step 3
Click on the "Start" menu button and click on "All Programs." Locate the "Mozilla Firefox" folder and click it once. Select "Mozilla Firefox (Safe Mode)" from the list of options.
Step 4
Check off the box next to "Disable all add-ons" in the pop-up window that appears. Click "Continue in Safe Mode" and wait for Firefox to start up.
Step 5
Select "Tools" from the top menu bar in Firefox and then choose "Add-Ons." Click on "Extensions" in the window that appears. The Extensions icon looks like a small puzzle piece.
Step 6
Select "R-Kiosk" from the list of add-ons, then click the "Disable" button next to it. You can also select "Uninstall" if you want to remove the kiosk mode option completely.
Step 7
Exit out of the Firefox safe mode and relaunch the Firefox browser by clicking on the Firefox shortcut on the desktop.