Some browser redirects are harmless. Some are incredibly malicious. Protect yourself from phishing attempts and unwanted software downloads by preventing your browser from being redirected to a different site. If your computer is already infected with a redirecting virus, you can clean it off your computer and prevent another virus from installing itself.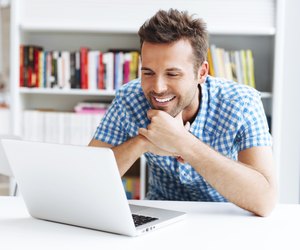 credit: BartekSzewczyk/iStock/Getty Images
Chrome
To prevent Chrome from being redirected to another site without your knowledge, click the "Customize and Control Google Chrome" button. The button has three horizontal lines on it. Click "Settings." Click the "Show Advanced Settings" link to display more setting options. In the Privacy section, click "Enable Phishing and Malware Protection." Close the browser window. Google now displays a warning if the browser is trying to redirect you.
The Chrome Web Store also has the Remove Redirects for Google and Fix Url Links Redirect add-ons that can stop browser redirects.
Mozilla Firefox
In Firefox, click the "Open Menu" button, which has three horizontal lines. Click the "Options" button in the panel that opens. Click the "Advanced" button and then the "General" tab. In the Accessibility section, check the "Warn Me When Websites Try to Redirect or Reload the Page" box. Click "OK."
Firefox also has a few add-ons that can stop browser redirects. They are NoRedirect, Redirect Bypasser and Redirect Remover.
Internet Explorer
Internet Explorer doesn't have a way to expressly stop redirects. Instead, you have to limit the whole Internet. Click the "Tools" button, which looks like a gear. Click "Internet Options." Click the "Security" tab. In the Security Levels for This Zone pane, set the slider to "High." This prevents IE from running ActiveX controls, which is how many browser redirects are carried out. However, this might prevent some safe sites from loading correctly. Click "OK."
Clean and Prevent Infections
If you have blocked redirects in your browser but they are still happening, you might have a virus. Download and run a few anti-malware software solutions, such as Windows Defender, Malwarebytes or AVG Antivirus Free. These can clean up the infection. Run several anti-malware programs, because each may identify and remove different infections.
Install one anti-virus program and keep it up to date. Free options include Bitdefender Antivirus Free, Ad-Aware Free Antivirus and Panda Cloud Antivirus. These block redirect viruses from installing themselves on your computer.
Versions
These steps apply for Google Chrome 28, Internet Explorer 11 and Mozilla Firefox 29. Other versions might use different steps.