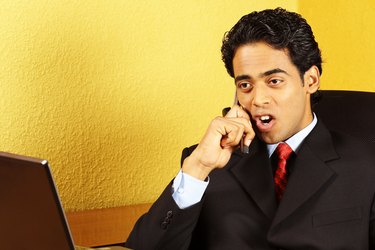 Avast anti-virus runs in real-time to stop any threats from infecting your computer -- and if it's blocking Firefox, that means it has determined that your browser is a threat. Before you do anything else, install the most recent version of Firefox on your computer. You may need to use an alternative browser or another computer to download the Firefox installer. You can also temporarily disable Avast to download the file.
Viruses and Malware
If Firefox has been infected, Avast may be blocking it as a measure of protection. Before you make any changes to the Avast settings, run a thorough check of your system and files. Remove any viruses or malware found, then try to use Firefox again. Keep in mind that Firefox add-ons may be infected with malware, and thus causing Avast to stop the whole program from starting. Try booting Firefox in safe mode, which causes the browser to start without add-ons.
Managing Avast Settings
In order to get Firefox running again, you have to determine why Avast is blocking access. One option is to add an exception in the Avast Firewall. When you add an exception to the firewall, you're telling it to allow a program to run without being subjected to Avast first. Right-click on the Avast icon in the system tray and select "Open Avast User Interface." In the Firewall section, select "Application Rules." You can create an application rule on this page. Another option is to temporarily disable the Web Shield in the Real-Time Shields section; disabling this may grant access to Firefox.
Firewall Conflicts
If you're using Avast's firewall service, double check that that you've disabled the default Windows Firewall. Having two software firewalls running at the same time can cause problems and conflicts, which may be causing your problem with Firefox. Once you've disabled Windows Firewall, restart your computer and see if you're still having trouble opening and running Firefox.
Alternative Anti-Virus Programs
If you don't have a particular devotion to Avast, you can try a different anti-virus program and see if that leads to fewer problems. If you need a business version of anti-virus software, TechRadar recommends AVG AntiVirus Business Edition, Symantec Endpoint Protection Small Business Edition or Bitdefender Cloud Security as options for business machines. For users with a home business, you could go as simple as Microsoft Security Essentials and Windows Firewall on your computer. (Links in Resources).