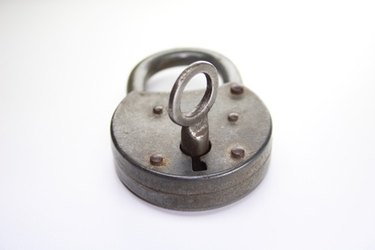 Norton 360 is an all-in-one antivirus, firewall and spyware program that protects your computers from information-intercepting programs, viruses and unauthorized users. Whenever you are browsing the Internet, Norton 360 will allow or deny websites from opening in your browser based on your security settings. While efficient, Norton 360 may sometimes block a website that does not need to be blocked. In order to unblock a website from the Norton 360's banned sites list, you must manually remove the blocked site from your Norton 360 firewall's general rules.
Step 1
Click the "Start" button in the lower-left corner of the screen, and click "All Programs" "Symantec" and "Norton 360" on your Windows PC to open the program.
Step 2
Click the "Tasks and Settings" tab, and click "Change Advanced Settings."
Step 3
Click "Firewall Protection Settings" and "General Rules." Click the blocked website in the list, and click the "Modify" button.
Step 4
Click "Permit" and click "Next." Select "Inbound and outbound" and click "Next."
Step 5
Click "Any computer" for the settings of the modified firewall rule, and click "Next."
Step 6
Check the box next to "All types of communication" and click "Next." Read over the on-screen information to confirm you wish to make the changes to your firewall's settings.
Step 7
Click "Next" twice, and click "Apply" to save the changes. Click "Close" to exit out the your Norton 360 Preferences.