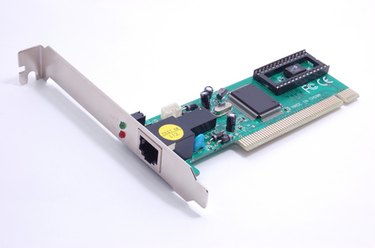 A computer's wireless network adapter allows the computer to communicate with a wireless router. The manufacturer of the wireless network adapter may occasionally release updates for the adapter. The updates typically are designed to fix security issues, compatibility problems and add features. Updating the wireless network adapter helps to avoid problems with the computer's wireless capability.
Step 1
Click "Start" on the computer's desktop and right-click "My Computer."
Step 2
Choose "Hardware" and click the "Device Manager" button.
Step 3
Click the "Network Adapters" section.
Step 4
Double-click the wireless network adapter. Click "Driver" and click the button labeled "Update Driver." Click "Next," then "Finish." Windows will automatically search for and update the wireless network adapter drivers to the latest version.