If you are having trouble with you PC graphics card, one possible solution may be resetting the driver. The easiest way to reset the driver is to uninstall the driver, and allow the computer to reinstall it again. This method often will correct many errors you may be experiencing with your video card because reinstalling the driver will ensure you have the latest version of the video card drivers.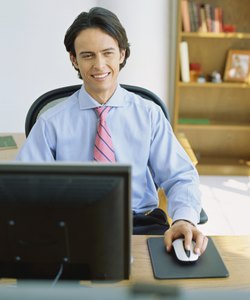 Step
Open the "Start" menu and click "Control Panel."
Step
Scroll down in the Control Panel window and click "System."
Step
Click "Device Manager," which is located in the top-left corner of the System window.
Step
Double-click "Display Drivers" in the Device Manager and right-click on your graphics card.
Step
Select "Uninstall" from the right-click context menu and confirm that you would like to uninstall the driver.
Step
Restart your computer when prompted. Once the computer loads, Windows will automatically detect the new graphics card and will reinstall the drivers.