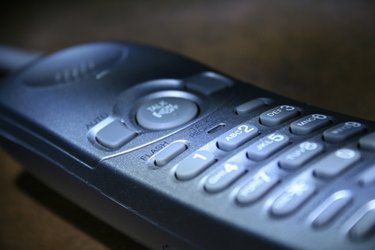 Uniden manufactures a variety of cordless and land-line phone systems. If you own a Uniden phone, occasionally you may need to reset the device if you are having trouble making calls or if you are updating one of the handsets in your phone system. You can reset your Uniden phone by deregistering the handset.
Step 1
Press the "Menu" key. Scroll down to the "Deregistration" submenu and press the "OK" key. Highlight "Yes" when you are asked "Are you sure?" Press the "OK" key to confirm your decision.
Step 2
Return to the main menu. Press and hold the "Call" button and the "#" key for five seconds or more.
Step 3
Wait for "DEREGISTER HS" to appear on the screen. Select the option to "Deregister" the device. Press the "OK" key to confirm your choice to deregister the phone. Wait for the phone to reset.
Step 4
Place the handset on the Uniden phone base. You may hear a tone or series of beeps confirming that the device has been registered to that base.