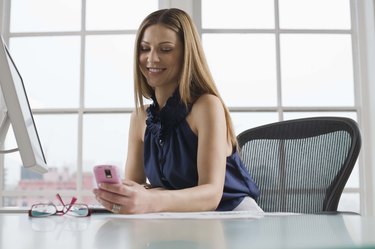 Bluetooth is a feature that allows users to transmit information wirelessly, by connecting multiple Bluetooth-capable devices within a 30-foot radius. Bluetooth is most commonly used on wireless phone, making the process of sending messages such as SMS much easier. Sending SMS messages, otherwise known as text messages allows users to connect with their friends, family and colleagues, discreetly from their cell phone.
Step 1
Turn on your Bluetooth device and pair it with another Bluetooth capable device. Please consult your phone's manual for specific instructions for your device.
Step 2
Navigate to the SMS messaging application.
Step 3
Select the message that you want to send.
Step 4
Press the "Menu" or "Options" key and select the option "Send via Bluetooth" or "Beam."
Step 5
Confirm your selection, and then press the "Send" button.