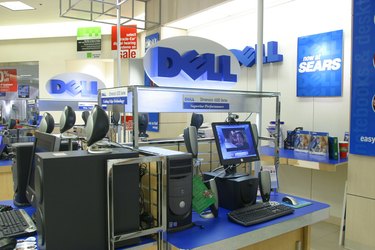 Bluetooth is a powerful wireless technology that allows users to connect devices such as keyboards, mice, printers and other peripherals to the computer without the hassle of wires. Although Bluetooth technology is quite eloquent in its simplicity, enabling the functionality and connecting a device for the first time can be difficult because the initial settings are a bit buried in the computer's system preferences.
Step 1
Turn off any Bluetooth devices. If your computer detects the device before the functionality has been completely configured, it can cause problems with future connectivity with the device.
Step 2
Open the Bluetooth configuration panel. Windows XP users, click the "Start" menu and select "Run." Type "bthprops.cpl" (without quotations) and press the "Enter" button your keyboard. In Windows Vista or later, click the "Start" menu and select "Control Panel." Under the "Hardware and Sound" heading, click the "Bluetooth Devices" icon.
Step 3
Click the "Options" tab at the top of the window.
Step 4
Check the box next to "Turn discovery on."
Step 5
Check the box next to "Allow Bluetooth devices to connect to this computer."
Step 6
Make sure the "Alert me when a new Bluetooth device wants to connect" box is checked.
Step 7
Check the box next to "Show the Bluetooth icon in the notification area" in order to easily access this configuration utility in the future.
Step 8
Turn your Bluetooth device on.
Step 11
Follow the onscreen directions in order to connect to your first device.
Step 12
Restart your computer once the connection process is complete.