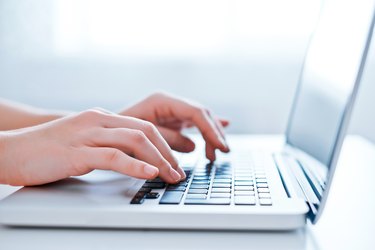 Turning on Bluetooth on the Dell Precision M4400 enables the notebook to detect and communicate with wireless devices. You can connect Bluetooth wireless headsets, keyboards, mice and other devices to the Precision M4400. To enable Bluetooth, make sure the Bluetooth Radio is enabled in the Device Manager, then turn on Bluetooth capability in the Control Panel.
Step 1
Click "Start" and input "devmgmt.msc" into the search box. Press "Enter" to launch Device Manager.
Step 2
Expand "Bluetooth Radios." Right-click the built-in Bluetooth driver, and select "Enable" from the context menu, if available.
Step 3
Click "Start." Open the "Control Panel" from the right pane. Click "Hardware and Sound."
Step 4
Click "Bluetooth Devices." Select the "Options" tab.
Step 5
Check "Allow Bluetooth Devices to Connect to This Computer," then click "OK," to enable Bluetooth on the Dell Precision M4400.