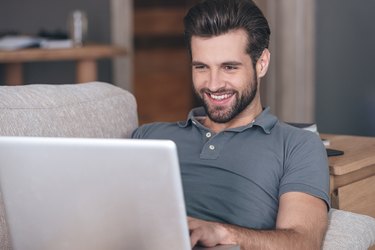 With a Bluetooth-enabled Windows computer and a Bluetooth-enabled device, you will be able to play music from your external device on your PC. With Windows, you can access files that are stored on a Bluetooth device and play those files. In this way you are using your PC as a Bluetooth speaker. This is useful if you have a mobile phone that has built-in Bluetooth and it stores MP3s on it. While you may be able to play your MP3s on your phone, your computer and it's speakers will often be far louder.
Step 1
Click "Start," then "Control Panel."
Step 2
Click "Add a device" beneath "Hardware and Sound."
Step 3
Switch your device's Bluetooth to "Discoverable."
Step 4
Click "Next" on your computer and select your Bluetooth device when it appears on screen. Click "Next." Follow the instructions to pair your two devices together. Click "Next." A window will open allowing you to browse your Bluetooth device.
Step 5
Locate the songs you want to play. Double-click a song and it will play through your PC instead of the device.