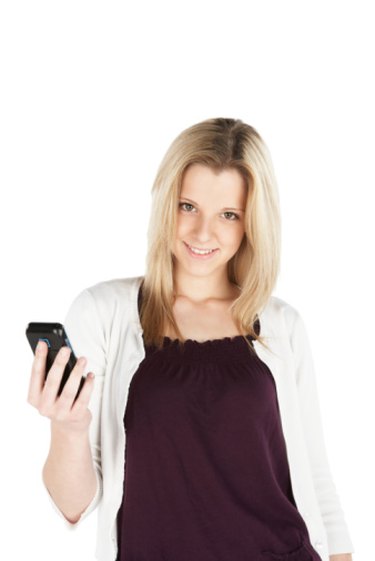 Jabra manufactures and markets a line of Bluetooth headsets that are fully compatible with the iPhone. Similar to all Bluetooth devices, a Jabra heaset must be paired with the iPhone the first time you use the devices together. After you've completed the initial pairing process, the devices will automatically connect in the future when they are switched on and placed within range.
Step 1
Power off the Jabra headset.
Step 2
Tap the "Settings" icon on your iPhone and select the "General" option.
Step 3
Tap "Bluetooth" and move the switch to the "ON" position.
Step 4
Press and hold the power button on the Jabra headset until the LED light on the headset starts to blink. Release the power button.
Step 5
Select your Jabra headset from the list of Bluetooth devices on your iPhone.
Step 6
Enter "0000" when your iPhone prompts you to enter the pass code for the Jabra headset. Wait while the devices complete the pairing process. Your iPhone will prompt you when the pairing is complete and the devices are connected.