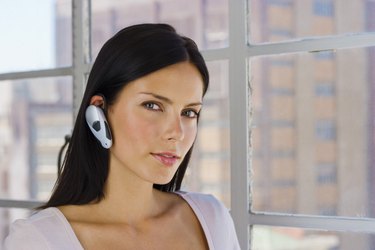 Bluetooth allows for simple wireless connection between Bluetooth capable devices. Many Bluetooth devices include a passkey by default, which is a method of securing the device and preventing others from connecting to it. If your Bluetooth device is only going to be used in a secure location, some increased convenience can be gained by not requiring a passkey when connecting to a computer.
Step 1
Press the connection button on your Bluetooth device so the device is discoverable. If you are having difficulty, consult your product's documentation.
Step 2
Click the "Start" or Windows button in the lower left corner of your computer screen, then select the "Control Panel" option.
Step 3
Double click on the "Bluetooth" icon.
Step 4
Click the "Add" or "Add wireless device" button.
Step 5
Select the "My device is set up and ready to be found" option, then click the "Next" button.
Step 6
Pick your Bluetooth device from the list of discoverable devices, then click the "Next" button.
Step 7
Select the "Don't use a passkey" option, then click the "Finish" button.