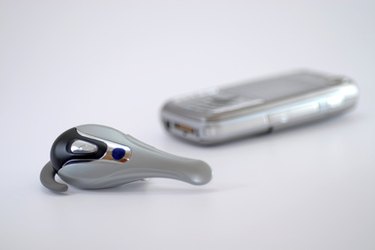 Some Canon printers possess the ability to connect to your computer via both USB and Bluetooth. When connecting through a Bluetooth connection, you do not need any wires or cables running between the computer and Canon printer. If you have been using the USB connection, you can change to Bluetooth at any time, as long as your Canon printer is Bluetooth enabled. If not, you can't adjust your printer to function as a Bluetooth device.
Step 1
Remove the USB cable connection. You don't need to add any new drivers because the current printers are already installed from your USB connection.
Step 2
Click the "Start" button on the desktop and select the "Run" option. A small window appears on your screen.
Step 3
Type "bthprops.cpl" (without the quotation marks) and click "OK." This opens the Bluetooth settings window.
Step 4
Click "Add" in the window then chose "My device is set up and ready to be found." Click "Next" and the computer scans for any nearby Bluetooth devices.
Step 5
Choose your Canon Bluetooth printer from the list that pops up and click "Next." The printer now connects to your computer and you can begin using it with the wireless connection.