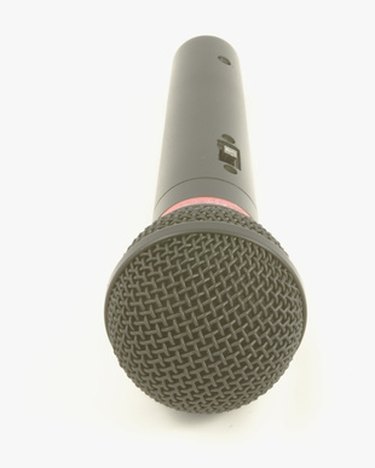 Blue tooth devices are commonly used for hands-free mobile phone operation. There are a lot of Bluetooth device uses that include adding wireless printers to your home network and synchronizing your mobile phone with your desktop computer. Bluetooth is also a great solution as a wireless microphone for your desktop computer. Some Bluetooth headsets will allow you to listen to music but most of them are pure audio or speech capable. Listening to music over a Bluetooth headset is limited to mono, one ear, only. But using a Bluetooth headset for speech, is a wireless alternative to typical desktop microphones.
Things You'll Need
Bluetooth headset with manufacturer's pairing instructions.
PC, desktop or laptop, which is Bluetooth capable or a Bluetooth USB adapter.
Step 1
Enable Bluetooth on your desktop, if it does not have Bluetooth capability already built-in, by plugging a Bluetooth USB adapter into an available USB port on your desktop.
Step 2
Prepare your Bluetooth headset so that your desktop computer can find it by turning on the headset and making it "Discoverable."
Step 3
Pair the Bluetooth headset with your desktop in Windows by clicking "Start > Control Panel > Hardware and Sound > Bluetooth Devices > Add" and a window will open and start searching for your discoverable Bluetooth headset.
Step 4
Choose your Bluetooth headset from the list of discovered devices and click "Next" and follow the prompts which will pair your desktop with the headset.
Step 5
Configure the microphone properties by clicking on "Start" button in the lower left tank corner of your screen and clicking "Control Panel."
Step 6
Type in "sound" in the Control Panel search box and then click "Sound."Select "Bluetooth audio" as the microphone.
Tips & Warnings
Once two Bluetooth devices have been successfully paired the pairing process is complete and future Bluetooth sessions are ready to go.
Typical Bluetooth passkey is "0000."
Blue tooth devices have a range of 10 meters or 33 feet.