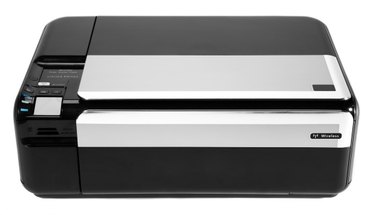 Putting shortcuts on your desktop can make your computer faster and easier to use. You can create shortcuts to your favorite programs, your favorite songs and your important documents, but you also can create shortcut to open your printer and review the jobs currently spooling to it. Creating a shortcut to your printer makes it easier to control those print jobs and make sure that every job you send to the printer is properly processed.
Step 1
Click the "Start" button and choose "Control Panel" from the menu. Double-click the "Printers" icon.
Step 2
Right-click on the printer whose icon you want to add to your computer desktop. Choose "Create Shortcut" from the menu.
Step 3
Answer "Yes" when prompted to put the shortcut on your desktop. Double-click the desktop icon to open the printer properties.