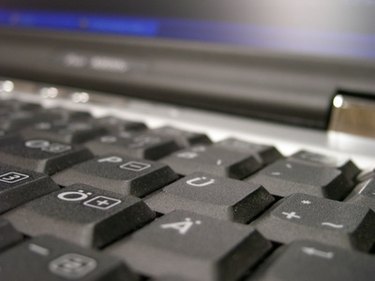 Recent releases of the Hewlett-Packard (HP) Pavilion laptop computer come with a built-in webcam and microphone in the screen. This allows you to directly communicate with other individuals via the Internet. Although the webcam and microphone are usually activated upon purchase, you may find it necessary to power the microphone on, if you want to use the internally installed HP Pavilion microphone.
Step 1
Click the "Start" button on the desktop, then choose "Control Panel." Wait for the Control Panel window to load onto the screen.
Step 2
Double-click the "Sound" icon options. This loads a new, smaller window with all of the sound options on the computer.
Step 3
Select the "Input" options in the sound window, then click the available hardware pull-down window.
Step 4
Choose "Internal Microphone" as the device you want to use and click "Apply," then "OK." This activates the microphone in the HP Pavilion laptop computer.