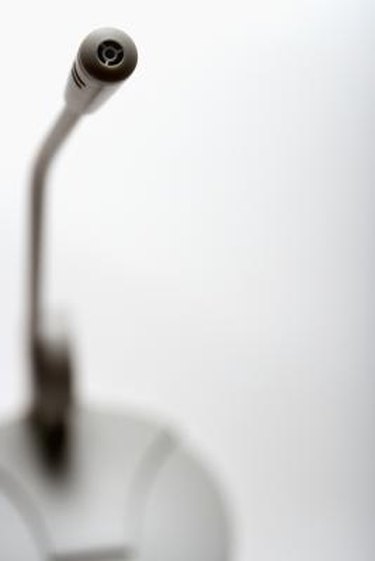 Hardware devices installed for use with a Windows 7-based computer must have a specific driver to work properly. Drivers are sets of files that allow a device to interact with the motherboard and other components of the PC. If you recently uninstalled a microphone and desire to use it again, reinstall the computer drivers. The device manager utility within Windows 7 allows for easy installation of the most up-to-date drivers for a microphone to ensure the device is transmitting your voice clearly once again.
Step 1
Click the "Start" button in the lower left hand corner of the Windows 7 desktop. Click the "Control Panel" option when the start menu appears. The control panel comes into view.
Step 2
Click "System and Security" within the control panel. Select "System" and "Device Manager." The device manager tool opens, displaying a list of all the PC's hardware devices. The devices are ordered into groups according to type.
Step 3
Click the "Sound, Video, and Game Controllers" heading. Double-click on the name of the microphone you possess. A device properties window comes into view.
Step 4
Click the "Driver" tab within the device properties window. Press the "Update Driver" button to initiate the Windows driver update wizard.
Step 5
Click the "Search Automatically for Updated Driver Software" to make Windows search the Internet and the PC for the newest driver available for the microphone. Once located, the new driver is installed automatically.