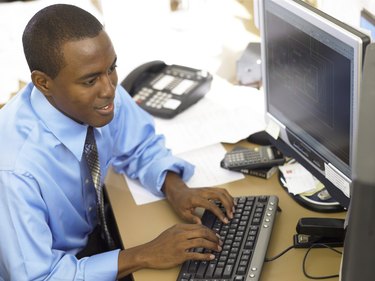 Your Internet browser automatically stores a backup of your Internet history, which is available for viewing. Your Internet history will be available for you to reference back to later until you delete it. Numerous methods exist to view your Internet history, from viewing it directly inside your Internet browser to viewing it on your hard drive. If you want to find Internet history from a hard drive, you can do so with relative ease.
Step 1
Click on "Start," and then click on "My Computer."
Step 2
Click on the "C" drive, and then click on "Documents and Settings."
Step 3
Click on the Username for whom you wish to find Internet history.
Step 4
Click on "Local Settings," and then click on "Temporary Internet Files" to find Internet history from a hard drive.
Tip
You can also go directly to the Internet history by inputting the following address into the address bar at the top of the "My Computer" window: C:\Documents and Settings<username>\Local Settings\Temporary Internet Files\ (Substitute your username for where it says "username.")
Warning
If your temporary Internet files folder contains nothing in it, you must have deleted your Internet history.