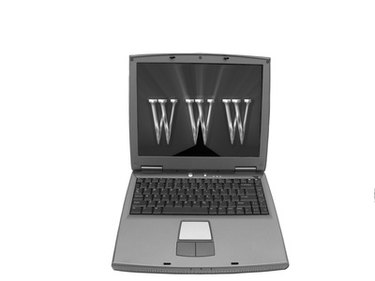 Viewing the complete download history on a laptop can be tricky, particularly if the laptop has been in use for a while. Third-party software options are available for making monitoring easier, but you can check the temporary Internet file storage on various Internet browsers. Each browser keeps its own history records that are stored for various lengths of time. You will need to check each browser individually to get a clear picture of what has been downloaded onto your laptop.
Internet Explorer
Step 1
Launch Internet Explorer as if you were going to use it to search the Internet.
Step 2
Click "Tools" in the top toolbar, then select "Internet options."
Step 3
Click "General," then find the "Browser history" section and click "Settings."
Step 4
Select "View objects" to see any items that have been downloaded through this browser recently.
Mozilla Firefox
Step 1
Launch the Firefox web browser on your computer as if you were going to use the Internet.
Step 2
Select "Tools," then click "Downloads." All recent download activity will be shown.
Step 3
Search the downloads box if you are looking for a specific file that was downloaded.
Google Chrome
Step 1
Launch the Chrome Internet browser.
Step 3
Select "Downloads" to view download history.