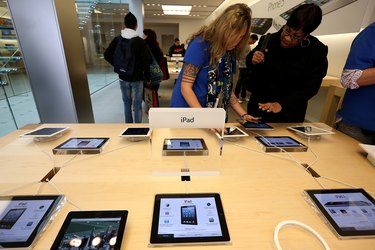 Apple's iPad browser is capable of many of the same things as a normal PC or Mac-based browser, including dealing with login-based websites. While it is certainly possible to examine your iPad's browsing history to determine which sites were accessed, there is no method for determining another user's login information. A quick glance at the iPad's browser history will show all logins and accessed pages.
Step 1
Open the Safari app by tapping its icon on your iPad home screen.
Step 2
Touch the small icon that looks like a book in the upper left-hand corner of the browser.
Step 3
Touch the clock icon to open the "History" tab.
Step 4
Tap a date to see all browsing history from that date.
Tip
You can clear your iPad browsing history at any time by touching "Clear History" button in the "History" tab.
Warning
Information in this article applies to iPads running iOS 6. It may vary slightly or significantly with other versions or products.