If you recently updated Adobe Acrobat and now the application won't work, you may need to clear your browser's cache. Errors can occur after updating if the application data that's stored in the cache isn't in sync with Adobe's servers. When you clear the browser cache, Acrobat will resync with the Adobe servers and the application will work again.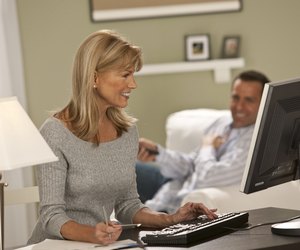 credit: Comstock Images/Comstock/Getty Images
Step
Clear the cache in Internet Explorer by clicking the "Tools" gear and selecting "Safety" and "Delete Browsing History." Uncheck "Preserve Favorites Website Data" and check the box next to "Cookies" and "Temporary Internet Files." Click "Delete."
Step
Erase the cache in Google Chrome by clicking "Menu," "Tools" and "Clear Browsing Data." Select "Empty the Cache" and "Delete Cookies and Other Site and Plug-in Data." Click "Clear Browsing Data."
Step
Clear the Firefox cache by clicking the "Firefox" button and selecting "Options" and "Advanced." Click the "Network" tab, and then click "Clear Now" below the Cached Web Content heading.