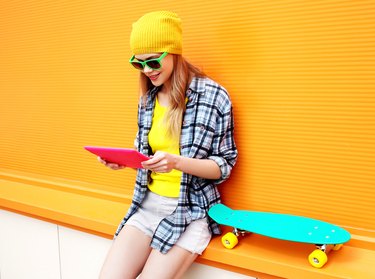 Delete your Gmail account if you no longer use it and don't need the data anymore. You can cancel your Gmail address without closing your Google account, but you can't close the Google account and continue using Gmail. Deleting the Gmail address doesn't free the username, so you won't be able to use it again. Google will work with you to recover a canceled Gmail account if you change your mind, but the data may be erased from its servers after two weeks.
Closing a Gmail or Google Account
Open the Google Accounts page (link in Resources) and select the "Data Tools" tab. To back up your data before deleting the Gmail address, click the "Select data to download" link and follow the instructions. Otherwise, click the "Delete products" link and then click the "Remove Gmail permanently" link. Check the "Yes, I want to permanently delete..." box and type your password. Click "Remove Gmail" to confirm. To delete the entire Google account and all services associated with it, click "Close account and delete all services and info associated with it" instead of "Remove Gmail permanently." Select all products, confirm your action and then click "Delete Google Account" to close the account. If you use Gmail offline, delete all "mail.google.com" cookies from your Web browsers.