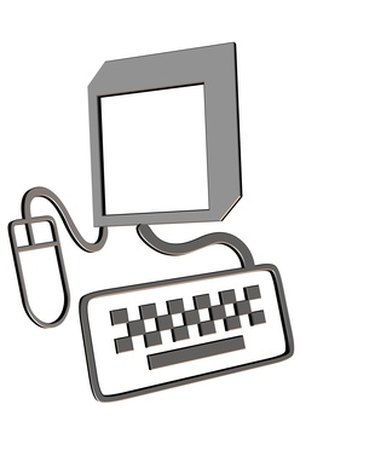 Utilizing the clipboard in a Windows operating system enables you to copy small or large blocks of text for pasting in other applications. Because the text you place on your clipboard may sometimes contain sensitive information such as passwords or credit card numbers, you may not wish to leave this data on the clipboard for others to find, especially if you share a computer. Clear the clipboard in Windows to ensure the data remains safe from unauthorized access.
Windows XP
Step 1
Click the "Start" button and enter "Clipbrd" into the "Run" field. A record of recent clipboard content will appear.
Step 2
Select "Edit" from the top of the window and then select "Delete."
Step 3
Confirm your wish to delete the content of the clipboard by clicking "Yes." Wait while the clipboard content erases.
Windows Vista and 7
Step 1
Right-click on the desktop, select "New" and then "Shortcut."
Step 2
In the empty field designating the location of the shortcut, type the following (with the quotation marks):
Step 3
Enter a name for the shortcut to identify it on your desktop and click "Finish."
Step 4
Right-click the shortcut and select "Properties."
Step 5
Change "Run" to "Minimized" and then click "Change Icon."
Step 6
Open the "shell32.dll" file to select an icon for your new shortcut. Click "OK."
Step 7
Double-click this shortcut icon on your desktop any time you wish to clear your clipboard.