The MPEG video file is a large file that can take up a large amount of hard drive space. If you have a full library of MPEG files you can quickly need additional storage for your system. However, it is possible to compress the MPEG (MPG) file into a smaller, Windows Media Video (WMV). WMV files are roughly a third of the size of the standard MPEG video format.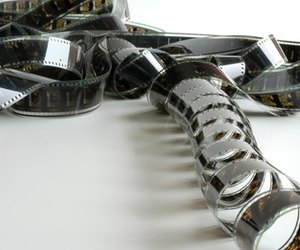 Step
Launch Windows Movie Maker (click "Start," "All Programs," then choose "Windows Movie Maker").
Step
Select "File," "Import" and choose the MPEG video file you want to compress, followed by clicking "OK."
Step
Click-and-drag the video file down to the timeline once it appears in the program.
Step
Select "File," "Save Movie File" and choose a location to save your compressed video file to. Title the file and choose "WMV" from the list of formats available to you.
Step
Click "Next" and your video file is converted and compressed into the smaller WMV file format.