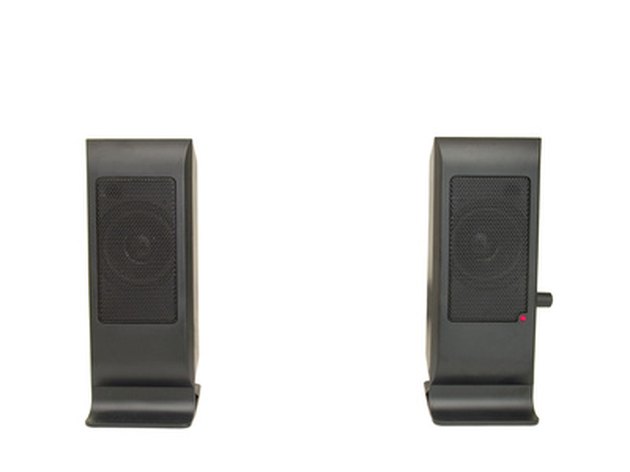 If you like to listen to music or watch a movie on your laptop but the built-in speakers just aren't very good, there is a simple solution--install a pair of USB speakers. It's quick, easy and the quality of sound that comes from them can rival that of a high-fidelity stereo system.
Step 1
Plug two ends of the cable into the backs of the speakers. This cable will be included with your speakers. If you have a sub-woofer, then this will need to be plugged in as well and there will be an extra end to accommodate this.
Step 3
Plug the USB end of your cable into the computer and wait for a few seconds. The computer will ask you for drivers.
Step 4
Click on "Have Disk," then "Browse" and locate the CD-ROM drive on your computer.
Step 5
Insert the CD with your drivers into the CD-ROM drive and click "Next." Wait for your computer to find the drivers and install them and once it has, click "Finish."
Step 6
Turn the power to "On" on your speakers and play your music.