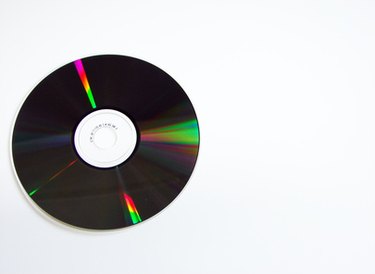 The IMG is a disc image format. If you've backed up your DVD collection to the IMG format, you've got complete copies of the entire DVD residing on your computer. This is great for archiving purposes, but does not help much when keeping up the trend of accessing videos on more portable devices. Converting an IMG to MPEG (the most-current revision being MP4) extracts the movie from the disc image and compresses it, allowing for greater portability because of a smaller file size while retaining picture quality. In order to complete the conversion process, all that is needed is a conversion program.
Step 1
Download and install an MP4 conversion utility. Handbrake is one of the more popular free, cross-platform applications that can handle IMGs. Aimersoft and WonderShare also provide popular conversion utilities. Whichever application you choose, be sure the program can handle the IMG format. See the "Resources" application for possible applications.
Step 2
Open the application and select the IMG file by selecting "Source/Open."
Step 3
Adjust the picture quality and target size as you wish. A smaller file size results in a lower-quality picture. Set "MPEG/MP4" as your desired video format.
Step 4
Select a destination on your computer to save the file. Select "Start" to begin the conversion process. It can take up to a few hours to completely convert the video.
Things You'll Need
IMG DVD disc image

MPEG/MP4 conversion utility