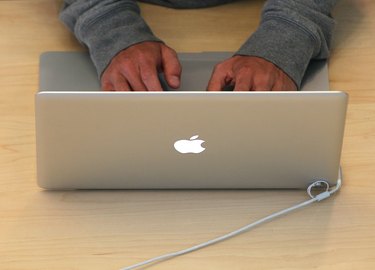 An IMG file was once the default disk image format used by Mac OS in versions 9 and below. The format was replaced by the DMG image file format with the introduction of Mac OS X, according to FileInfo.com. Apple's included Disk Utility application makes converting between image file formats fairly simple, provided you know the correct settings.
Step 1
Double-click the IMG file to mount it within Finder.
Step 2
Open Disk Utility. Disk Utility can be found within the Utilities folder, located in Applications. You can also get to the Utilities folder by selecting "Go" then "Utilities" from Finder's menu bar.
Step 3
Highlight the mounted image from within Disk Utility's sidebar. Select the indented file directly beneath the .img file.
Step 4
Select "New Image" from the toolbar.
Step 5
Set a name for the new image and a select a folder as the save destination.
Step 6
Select "Read-only" or "read/write" from the Format drop-down menu, depending on your preference or needs. Select "Save" to convert the file to DMG. The time it takes depends on the size of the original IMG file. Once the operation completes, the newly created DMG file is located in the designated save folder.