Image files in the .tiff and .jpeg format are similar in that they are both common raster graphics formats. The .tiff format is most often associated with high-quality images, while the .jpeg format is the standard format for digital photos and one of the most common formats for Web use. Mac computers can convert TIFF files to JPEG files in the image-viewing application Preview.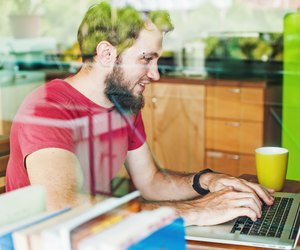 credit: LiudmylaSupynska/iStock/Getty Images
Step
Control-click or right-click on the file in the Finder. Choose "Open With" in the contextual menu and select "Preview."
Step
Click the "File" menu and scroll down to "Save As."
Step
Click the "Format" menu in the "Save As" window and select "JPEG" from the list of options. Adjust the "Quality" slider if you want to change the quality of the image. Lower quality images take up less space on your hard drive.