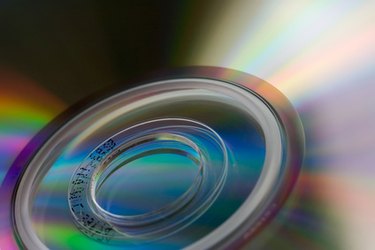 CDFS, or Compact Disc File System, is a type of file system used to burn data onto CDs. The main advantage of using the CDFS file system is its compatibility with a wide range of operating systems such as Windows, UNIX and Mac OS. If you want to create a backup of a CD containing CDFS data onto your hard disk, you can do it just like you would create a backup of any other CD.
Step 1
Insert the CD containing the CDFS data.
Step 2
Open Windows Explorer by double-clicking the "Computer" icon on the desktop.
Step 3
Right-click the icon of the CD or DVD drive and select the "Copy" option.
Step 4
Use Windows Explorer to go to any location on the hard disk that has around 700 MB (megabytes) of free disk space.
Step 5
Right-click and select "Paste" to back up the CD containing the CDFS data. The data on the CD will automatically convert to the default file system on the hard disk.