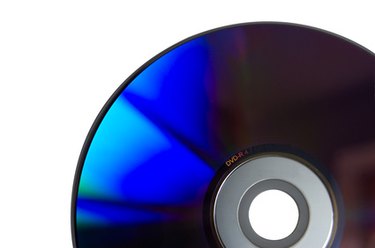 The Sony PS3 is a very versatile multimedia device for watching movies. Not only can it play DVD's and Blu-Ray's, but it is also capable of storing video files directly onto its built-in hard drive. Whether you want to make backup copies of your movies or you're just plain tired of always having to get up to insert DVD's into your PS3, with the right software, copying DVD's to your PS3 hard drive can be a relatively simple task.
Step 1
Download and install a video conversion tool and a video transcoder. Check the resources section for some good options.
Step 2
Open the video conversion tool and put a DVD in your PC's DVD drive. If you are prompted to choose your region, select your region and click "OK".
Step 3
Rip the DVD to your PC's hard drive. In order to do this properly you will need to change the file splitting settings. Most video conversion tools will have a section called "IFO MODE". In this section find the option that says "File Splitting" and select "None" from the available options. Then click "OK" to save the changes you made. This enables you to create an unbroken .vob file when you rip a movie from a DVD.
Step 4
Find the the main movie you want ripped to your PC. In the video conversion tool, find the section called "IFO". Within this section there should be a tab labeled "Input" where you can browse and select the movie you want ripped.
Step 5
Click on the "Stream Processing" tab and check the box that says "Enable Stream Processing". Then choose the video and audio stream you want and click the "Rip" button. This will put the movie on your PC in a large .vob file which you can then convert to an MP4 using a video transcoder.
Step 6
Open your video transcoder program. There should be three sections labeled "Source", "Destination", and "Output Settings". Under "Source" click the "Browse" button to select the .vob file you just copied to your PC.
Step 7
Name the MP4 file that will be converted. Type the file name in under the "Destination" section.
Step 8
Configure the output settings. Many video transcoder programs will have a number of convenient presets available to you. Select the "PS3" preset for the output settings. Now you're ready to convert the file. Click "Start" to begin converting your .vob file into an MP4 file. When it finishes you will have a new MP4 file that can be played on your PS3.
Step 9
Transfer the MP4 file from your PC to your PS3 using a portable storage device. You can now watch the movie on your PS3 anytime without ever having to load the disc.