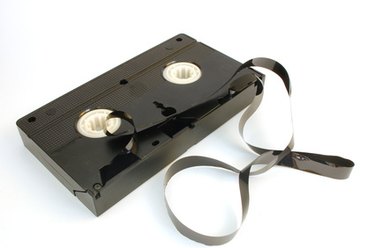 Camcorders or tape decks that play 8mm tapes are becoming scarce. While most video tapes are estimated to last up to 30 years, no one knows for sure how long they'll last. A lot depends on where and how they are stored. Converting 8mm tapes into a digital format ensures that your footage can be backed up to current media like DVDs or hard drives time and time again, without suffering any degradation. It's important to convert older video formats to newer formats, as the ability to play back older, proprietary formats can disappear.
Step 1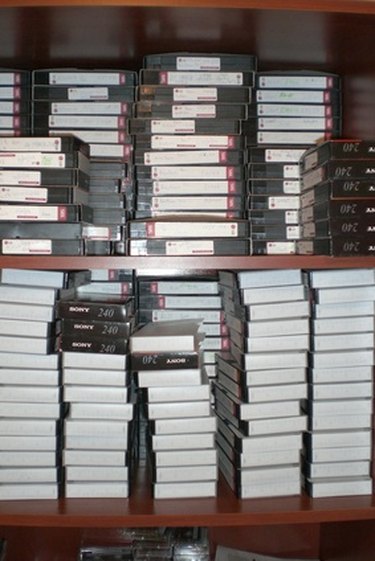 Organize your 8mm tapes and decide which digital format you will use. For example, this could be DVD or DV video stored on a computer hard drive. Use a high-quality video format, since you can always convert high quality video into other formats later.
Step 2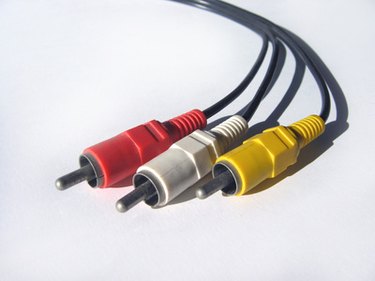 Connect your 8mm camcorder or playback deck to a digital camcorder or digital conversion box using RCA cables (sometimes referred to as dubbing cables). Some tape camcorders may require a proprietary cable, but the end that connects to the digital camcorder will still look like standard RCA cables.
Step 3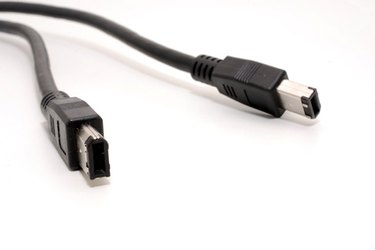 Attach the digital camcorder or analog-to-digital converter box to a computer with a Firewire or USB 2 cable. If your computer has both, always choose Firewire over USB 2 when working with video. Most digital Mini-DV or HDV camcorders utilize Firewire connections.
Step 4
Start up your video capture software and choose to import new footage from the camcorder. Microsoft Movie Maker is free software that comes with most Windows computers and has the ability to capture video. If you are on a Mac, you can use the free iMovie software. Press play on your 8mm camera or tape deck and the video will "pass through" the digital camcorder or converter box to your computer.
Step 5
Save your newly converted video footage to your computer and back up to external hard drives or DVDs often. Remember, hard drives can fail. You don't want to lose your valuable video footage.
Things You'll Need
8mm playback device (camcorder or tape deck)

digital converter (digital camcorder or analog-to-digital converter)

RCA video cables

Firewire or USB 2 cables

video capture software

computer

optional: standalone DVD recorder
Tip
Transferring 8mm video to DVD format can also be accomplished by purchasing a stand-alone DVD recorder. This is especially helpful if you wish to convert a large number of tapes to DVD. With a DVD recorder, you can simply connect the 8mm camcorder to the recorder and create a DVD in real time. Keep in mind, DVD footage is more compressed than some other digital formats, and like all media, DVDs may also become obsolete.
Warning
Converting your videos to a current digital file format does not ensure software can play the footage 20 years from now. No video format is immune to obsolescence. A good practice is to convert your footage to widely acceptable file formats, such as DV or .AVI and then convert the footage to newer file formats as new formats become more widespread. The media you store your video on may also become obsolete or fail, as in hard drive failures. Make back-up copies of your videos on different media, such as external hard drives or DVDs every few years.