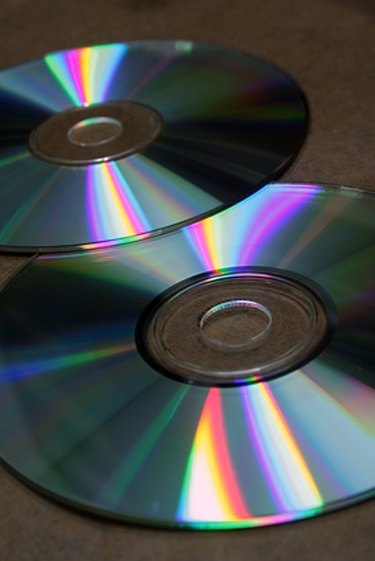 VCD is a format for video files that is used to put videos onto compact discs. Compact discs were popular for holding video in Asia when VHS tapes were popular in the United States, and some people still use video CDs. MP4 is another video format that is short for MPEG 4. It is known for its compression and small file size. Changing one format to another is known as video conversion, and there are plenty of ways to convert video. A number of freely available programs and websites will make this conversion for you.
Step 1
Convert your VCD file to a wide-screen or full-screen MP4 with Winff software. The application offers two display options for your MP4 conversion; it all just depends on how you want your converted file to look. Winff software is open source, which means it is free to download and use for as long as you want to. Winff doesn't always have the best quality in its conversions, but it is one of the fastest converting applications available.
Step 2
Download the free version of Any Video Converter. The company has a paid version with more features, but the free version will work just fine for your conversion needs and it is unlimited, and not a trial. Unlike Winff, this software only offers one option of MP4 file, but it will convert with better quality than Winff. That being said, it is a little slower that some of the other video conversion applications available.
Step 3
Visit Media-Convert.com, a free online service that converts video files for you. It requires no software downloads. You just upload your video file, wait for it to convert it, then you download your newly converted file. Since it is a Web service, you can use it on any computer without any worry of the Operating System you're running. When using software, you have to make sure you are running a compatible operating system, but that is not the case with this service. The downside is that you must have a decent Internet connection for uploading and downloading large files.