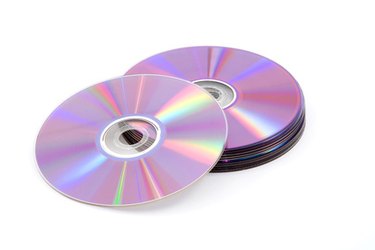 HandBrake is a program that allows you to convert video files that are in unusable file formats to a new file that uses a better or more commonly used format. The program is useful for converting videos to a format for use on mobile devices that support video and converting movies to a single video file. You can burn converted files to a DVD using a different DVD burning program. You cannot burn a DVD directly with HandBrake, but you can first convert a video for burning.
Step 1
Open HandBrake on your computer. Click "Source" and select the option to use a DVD, video file or a previously ripped DVD folder.
Step 2
Browse to find the file and open it. Wait for the file to be scanned. If the file is not a format that can be used by the program, this will be indicated on screen.
Step 3
Click "Browse" to the right of "Destination" and select the computer desktop folder. Click "Start" and wait for the file to be converted to a new file.
Step 4
Open the file that was created on the desktop with your DVD burning program. Use the program Windows DVD Maker, which is included with Windows, if you do not have a different program.
Step 5
Insert a recordable DVD into your computer's disc drive. Follow the steps onscreen to burn the disc.