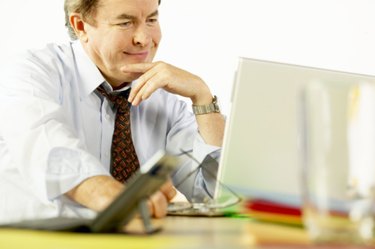 Operating systems such as Windows 7 and Windows Vista separate files using extensions in order to allocate a default program for each file type. If you want to corrupt a file on purpose, you can change the extension of the file to do so. However, make sure that you create a backup of the file before corrupting it so that you can restore the file if you want to use it later.
Step 1
Click "Start," type "Folder Options" (without quotes) and press "Enter" to open the Folder Options dialog box.
Step 2
Click on the "View" tab. Next, uncheck the box next to "Hide Extensions for Known Files Types" and click "Apply." Click "OK" to close the Folder Options dialog box.
Step 3
Use Windows Explorer to go to the location of the file that you want to corrupt. Right-click the file and select the "Rename" option.
Step 4
Highlight the file extension. The file extension comes up right after the file name. For example, a Word document will have a .doc or .docx extension.
Step 5
Type anything to replace the file extension. Press the "Enter" key and click "OK" when prompted. The file will become unstable and you will not be able to open it unless you rename the file with the proper file extension.