A DAT file is a .dat file extension that is not attributed to any particular program. This means that by looking at the file extension, you have no idea which program is best for opening the file. These types of files are simple to convert into a Microsoft Word file, which takes only a few minutes to accomplish. This process works on most types of media files, including text and picture.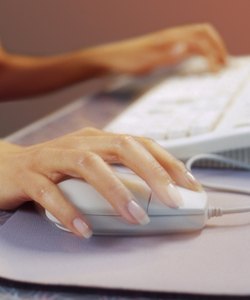 credit: Jupiterimages/Comstock/Getty Images
Step
Find the file folder that contains the DAT file on your computer.
Step
Click "Tools" at the top of the folder screen.
Step
Choose "Folder Options" from the menu.
Step
Click on the "View" tab and deselect the "Hide extensions for known file types" option. Click "OK."
Step
Open the file with Word by opening the software. Click on "File" and "Open" and choose the file you would like to open.
Step
Go back to File at the top of the screen, click it and choose "Save As."
Step
Save the file as a Word document by selecting "Word 97-2003" in the "Save as type" box.
Step
Click "OK" to finish the conversion.