Some people think that some expensive application or other program is necessary for creating new folders on an FTP site. This is not the case. As you will see here, all that is needed is Windows, Internet Explorer, an FTP user account and an Internet connection, and you can create new folders and upload files to them easily.
Step 1
Open Internet Explorer. Enter the URL of the FTP site you want to access just like you would for any site you wanted to go to. But instead of starting the URL with "http," start it with "ftp." This will take you to the main folder for that site.
Step 2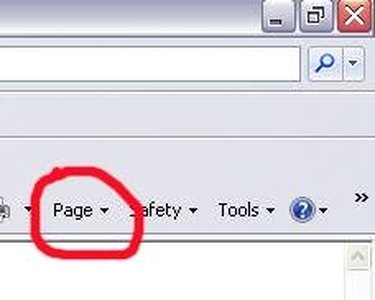 Click on "Page" at the top on the right side in your tool bar. See the image here if you have trouble locating it. Select "Open FTP site in Windows Explorer." It will open a window in Windows Explorer. It should be a login window. If it opens a window that is empty or only contains a folder called "pub," right-click in the blank area and select "Login as..." and it will open the login window.
Step 3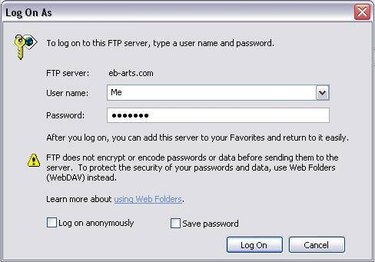 Enter your FTP user account login information in the login window and click "Log on." The window should now display all the folders and files in the main folder of the FTP site you have accessed.
Step 4
Right-click within the blank white area (not on a file or folder) and hover over "New" in the pop-up. Select "Folder" from the fly-out.
Step 5
Title your folder whatever you deem necessary or have been instructed to title it. Your job is now complete and you are ready to add files to your folder.