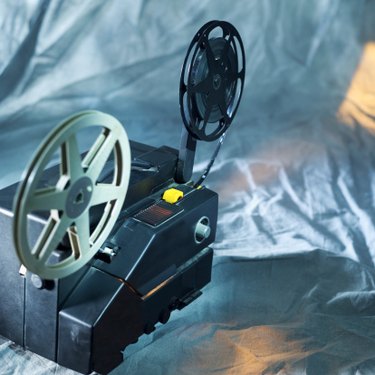 Windows Live Movie Maker is a free video and image editing program. Users can edit videos in several ways by adding text, transitions and other effects. You can remove sections of a video to edit out a scene or create a custom version of the video. Since Microsoft designed the program with the average computer user in mind, performing this task is easy.
Step 1
Open Windows Live Movie Maker and click the "Add Photos and Videos" icon on the Home tab. Locate the video you want to edit and click "Open."
Step 2
Click the play button below the video screen and let the video play. When you arrive at the section of the video you want to remove, click the pause button.
Step 3
Place your cursor over the vertical line that represents where you are in the video. This is located on the frame-by-frame view in the right side of the window.
Step 4
Right-click on the line and select "Split." You will see a break in the frame-by-frame view.
Step 5
Press the play button and let the movie play through the section you want to remove. When you reach the part where you want the movie to continue, click pause.
Step 6
Add the ending anchor by placing the cursor at the point where you want the video to resume, right-clicking the mouse and choosing "Split." You have now created a separate section of the video, which you can modify or delete.
Step 7
Place your cursor anywhere over the section between the two splits. Right-click and select "Remove."
Step 8
Click the "Save" icon in the top left of the screen and enter a new name for the modified video, in case you change your mind later.
Tip
Instead of watching the movie you can simply select a start point on the frame-by-frame view. This is faster for long videos. Follow the same procedure to create the split and delete the section.