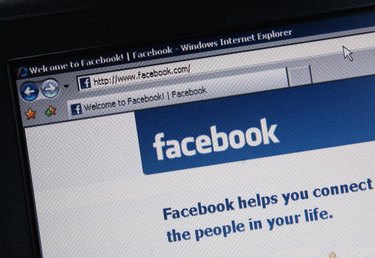 Letting your Facebook friends know what you like around the site couldn't be easier. If you think a particular post or comment is funny or relevant, just click the "Like" link beneath it. Similarly, if you enjoy a particular business or product, use the "Like" icon at the top of the page to show you're a fan. If you change your mind about liking a page or post, undoing the action is quite easy.
Step 1
Delete a Like from a comment or post by returning to the post and clicking the small blue "Unlike" link under the post.
Step 2
Remove a Like from a page by going to the home screen of the page. Access a page by typing its name in the search bar at the top of Facebook, and pages you like automatically come up first in search results. Alternatively, go to the "Info" tab on your profile and click on "See more pages" in the "Activities and Interests" section -- every page you like is listed.
Step 3
Click the "Unlike" link, located on the left side of the page just under the number of people who have chosen to like the page.