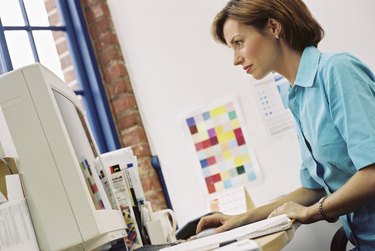 The YouTube widget shown on various LG TVs is used to view YouTube much the same as it is viewed on a computer. Search history is provided as a quick way to access results from all searches previously completed using the widget. When you clear the history, no one can see what you searched for but you will have to repeat the process periodically to keep your searches private.
Step 1
Press "Apps" on the remote control.
Step 2
Highlight "Premium" on the the screen using the arrow buttons and press "Enter."
Step 3
Scroll to YouTube and press "Enter."
Step 4
Select "Sign In" and press "Enter."
Step 5
Press the arrow keys to highlight "Settings" and press "Enter."
Step 6
Select "History" and highlight the word "Clear."
Step 7
Press "Enter" to confirm.