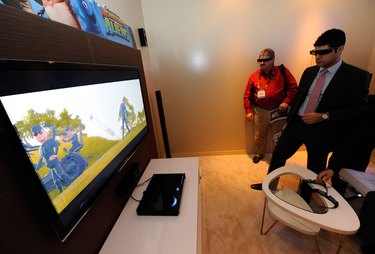 To watch YouTube videos directly from your Samsung Blu-ray player, the device must support the apps feature and be connected to the Internet. Getting the YouTube app involves going to the Samsung App Store and downloading it. Although some Samsung apps cost money, the YouTube app is free. Once the app is installed, you can browse for and watch YouTube videos on your TV screen.
Step 1
Use the remote control to select "Samsung Apps" from the Blu-ray player's menu.
Step 2
Browse the apps in the Samsung App Store until you find the YouTube app. Select the app, then click the "Buy Now" button.
Step 3
Enter your four-digit password and click the "OK" button. Your Samsung account will show on the screen with its Apps Cash balance.
Step 4
Click the "Download Now" button to install the YouTube app on your Blu-ray player. It may take a few moments to download and install.
Step 5
Go to the main menu and select the YouTube app.