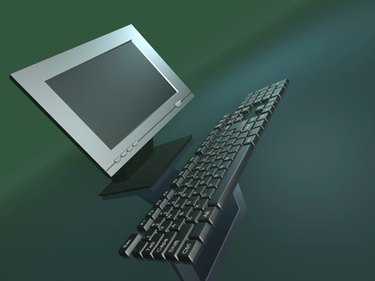 Automatic Updates is a utility Microsoft Windows operating systems use for installing software patches. There are times when administrators need to disable this utility to prevent untimely reboots or unplanned updates to minimize possible software conflicts. Disabling this feature on a per-machine basis can be time-consuming on large networks. To implement this change quickly and easily, you can use the Group Policy Object, sometimes referred to as the GPO. By following a few simple steps, administrators can disable Windows Update on all machines in just a few minutes.
Step 1
From the server, click the "Start" button and select "Programs" > "Administrative Tools" > "Active Directory Users and Computers."
Step 2
Right-click the domain name whose settings you want to change and select "Properties." Select the "Group Policy" tab.
Step 3
Highlight the domain policy you wish to modify, which will typically be the default group policy, and then click the "Edit" button.
Step 4
The Group Policy Object Editor will now be open. In the left window, navigate to "Computer Configuration" > "Administrative Templates" > "Windows Components" > "Windows Update."
Step 5
In the main frame, double-click the option "Configure Automatic Updates."
Step 6
Select "Disabled" to turn off automatic updates. Please remember that the policy changes are not applied immediately to the workstations. Active sessions will have their policy refreshed every 90 minutes by default. Inactive machines will have their policy updated when a user logs in or when the computer starts up.