Sonicwall Content Filter Service allows administrators to block certain websites within a company, organization or academic institution. You can prevent your employees or students from browsing certain websites that are either inappropriate or distracting in an workplace environment. However, if there are certain necessary websites that are blocked accidentally, you can disable the filter service for those particular sites.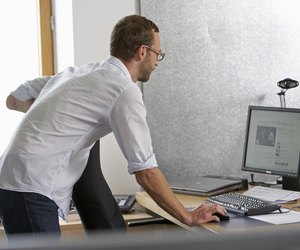 Step
Launch SonicWALL Content Filtering Service from the "Start" menu under "All Programs > SonicWALL." You will need administrative rights to access this folder.
Step
Click "Security Services" in the left pane. Select "Content Filtering." Hit the "Configure" button.
Step
Check "Enable Allowed/Forbidden Domains" under "Allowed and Forbidden Domains."
Step
Click "Add" under "Allowed Domains."
Step
Type the host name (e.g., "website.com") under "Domain Name." Click "OK." Do not include "http://" before the host name. Repeat this step for all the websites where you want SonicWALL to be disabled.