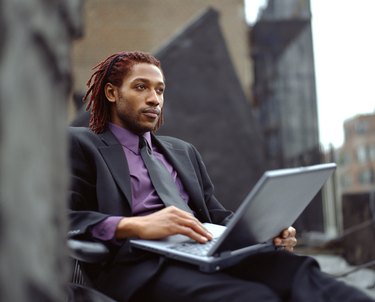 Having Self Monitoring Analysis and Reporting Technology (SMART) enabled in your HP computer's Basic Input/Output System (BIOS) will help it to detect potential hard drive failures before they happen. The value of such a system is self-explanatory, unless SMART is (falsely) detecting errors on working hard drives. This will only impede your productivity with false positives. You'll need to access your system's BIOS and turn off SMART monitoring.
Step 1
Power on or restart your computer.
Step 2
Press the "F2", "F10" or "Delete" key when you see the BIOS prompt text appear on the screen. This will vary with model, but pressing the correct key will open the BIOS menu.
Step 3
Navigate the BIOS menu using your arrow keys and use the on-screen legend for reference on how to change settings. Look for a menu titled "Hardware", "Hard disk" or something similar. You're looking for an option that references "S.M.A.R.T."
Step 4
Highlight the "S.M.A.R.T" option and set it to "Disabled" or "Off." Once you've changed the setting, choose "Save and Exit" from the menu or press the keyboard key corresponding to it (as listed in the legend).
Step 5
Select "Yes" or press "Y" when the BIOS asks you to confirm your choice.