How to Download a YouTube Video to Your Cell Phone. Web users all over the world have discovered the unique and addictive content on video mega-site YouTube. But YouTube's content isn't just for Internet users--those with Web-enabled cell phones can also experience everything this site has to offer.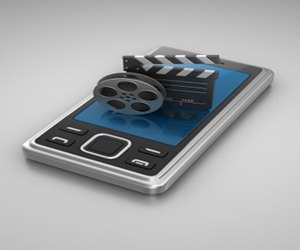 Set Up Your YouTube Mobile Profile
Step
Go the YouTube home page (see the Resources section below).
Step
Create an account if you don't already have one by clicking 'Sign Up,' or log in to your existing account.
Step
Click the 'My Account' link.
Step
Find the 'Account Settings' heading and click 'Mobile Upload Profiles.'
Step
Select the 'Create Mobile Profile' button and enter all the required information.
Step
Click the 'Create Profile' button. You can now download YouTube videos onto your cell phone.
Download YouTube Videos onto Your Cell Phone
Step
Load the YouTube home page on your Web-enabled cell phone.
Step
Click 'Log In' and enter your username and password.
Step
Browse through the available videos to find content that interests you. You can search for recent videos to see the latest offerings from YouTube viewers or search through categories to find specific types of content.
Step
Click on any individual video to download. You'll need your mobile account information if you wish to upload content.
Step
Use the controls within the video player to stop and start the content. Enjoy!