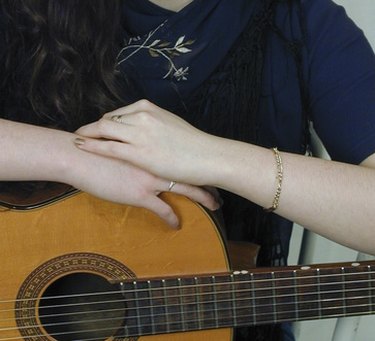 Mediafire is a popular file-hosting service that allows users to share large media files, such as audio files, for free. After a user uploads a music file, he can share the song with friends and family members by sending his friends and family members a link to the uploaded file. After the recipient receives the Mediafire link, he can easily download and save the file to his PC.
Using an Embedded Email Link
Step 1
Log in to your email account and locate the email that contains the Mediafire link.
Step 2
Click on the Mediafire link. A list of the downloadable links will appear on the screen.
Step 3
Place your mouse over the title of the song. A small "Download" button will appear on the right side of the screen. Click on the "Download" button. A new Mediafire window will appear on the screen.
Step 4
Click on the "Click here to start download" link. When the Windows dialog box appears on the screen, check the box next to "Save File." The song will automatically download and save to your PC's "Downloads" folder.