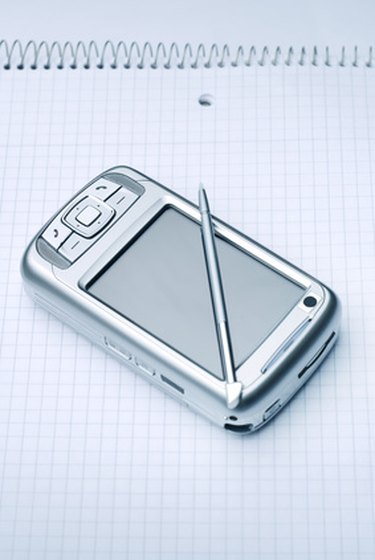 According to Scribd, it's the "largest social publishing and reading site in the world." In essence, it's a file sharing site that allows you to upload personally created documents you can share with others on social media sites and independent websites through links and embedding for free or for a fee, while retaining ownership or your original work. You can also download documents created by other site members for personal usage in the same manner.
Step 1
Visit the Scribd.com homepage and sign up for an account by clicking the "Sign up" button on the right-hand side of the screen located in the "Sign up for an ad-free Scribd" box and follow the subsequent instructions.
Step 2
Select the Scribd book you'd like to download from the Scribd.com website or independent website and click once on the document or the document's title link.
Step 3
Click the "Download" button on the right-hand side of the screen. Alternatively, click the large green "Download" button on the bottom right-hand side of the screen. Or if you're viewing the Scribd book from an independent website, click the "Download" link located at the top of the document or just underneath the document's name to begin the downloading process.
Step 4
Select the PDF or TXT radial button in the "Download this document as" pop-up box that appears, depending on your download preference and then click the "Download Now" button.
Step 5
Download the book by opening the file from your computer or saving the file to your computer and then clicking "OK."
Warning
You will not be able to download the book if the Scribd member doesn't have the document available for download. Email the member to inquire if they're willing to make the book available for download.