Adobe Flash Player is becoming less common when browsing the web, but there are still sites and services that require the use of Flash. Try as you might, there may come a day when you have to install and enable Flash Player in order to submit a form or watch a video.
The process for enabling Flash Player varies greatly depending on the operating system and browser you are using.
Download the Flash player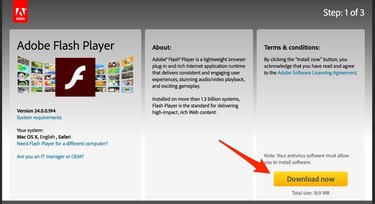 With the exception of Google Chrome, Internet Explorer, and Microsoft Edge, you will need to download and install Flash Player on your computer. Visit get.adobe.com/flashplayer/ and click on Download Now. Once the download is finished, open the file and follow the prompts to complete the installation.
Google's Chrome browser, Microsoft's Internet Explorer and Edge browsers for Windows 10 all include Flash, forgoing the need for you to install Flash at the system level.
Once Flash Player is installed, quit your browser and relaunch it. Flash videos and websites should work without issue.
If you have issues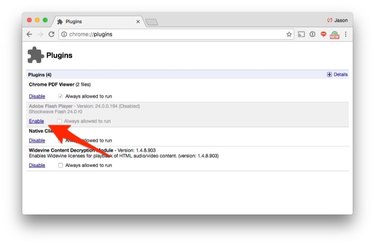 Let's be honest: when doesn't tech give us issues? If after installing the Flash Player if you find that websites or videos aren't playing properly, there are a few things you can check.
In some instances, you will need to enable Flash Player after installing it. The process varies depending on your browser:
Sometimes things go haywire when installing software, so if you continue to run into issues after enabling it, check to make sure Flash Player is actually installed. Visit this support page and click Check Now. If the tool says Flash Player is not found, follow the directions on the support page to download and install it.
Finally, try restarting your computer. Sometimes, that's all it takes.