Your Windows server name is created when you install the operating system. The computer name is also used when users search for server services such as printers, login scripts and file sharing. The computer name in a Windows server is found in the system properties. Each version of Windows provides an easy-access way to view the computer name. The same steps can be taken for each Windows server edition.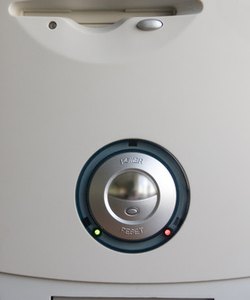 Step
Click the Windows "Start" button and select "Run." Enter "sysdm.cpl" into the text box. Click "OK." This opens the system properties window for your server.
Step
Click the "Computer Name" tab. View the section labeled "Computer Name." This section displays the server name given to the computer when you configured the server.
Step
Click the "Change" button if you want to change the server name. This opens a dialog window with a text box where you can change the server name. Otherwise, click the "Close" button to close the system properties.